The Princess and the Handmaiden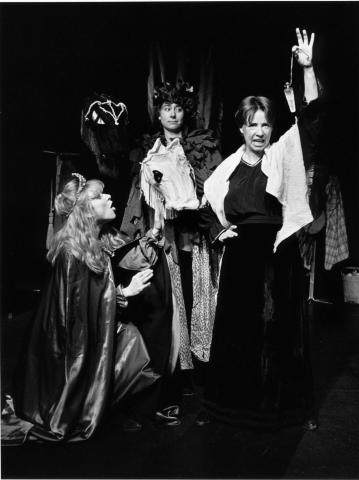 Book, Music and Lyrics by Leslie Arden
A musical adaptation of The Goose Girl, by the Brothers Grimm.
Cast of 10 and up (5 women + 5 men)
Mean Girls meets the Brothers Grimm in this clever new family musical about loyalty, friendship, magic potions and talking sheep. Whose grass is greener? The good-hearted, pampered princess or her jealous, hard-working handmaiden?
Commissioned and produced by Toronto's Young People's Theatre. Nominated for a Dora Mavor Moore Award for Outstanding New Play or Musical.
What Kind Of Friend Is That?
Vocals: Regan Thiel & Tracy Michailidis
Piano: Dianne Leah
---
The Interrogation
Vocals: Andrew Stelmack & Company
---
Surprise
Vocals: Regan Thiel & Jonathan Tan
---
Prologue (It's My Job)
Vocals: Sharron Matthews & Company
---
Like Sisters
Vocals: Regan Thiel, Tracy Michailidis, Julain Molnar, Karen Wood
---
Destiny
Vocal: Karen Wood
---
Conrad's Philosophy
Vocal: Jonathan Tan